Check Out Our Five Star Reviews
Here's what our customers have to say: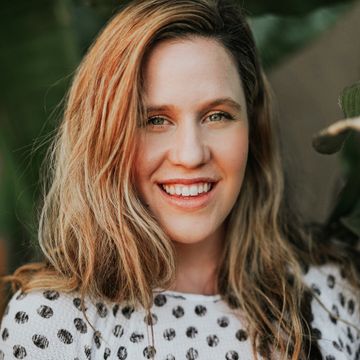 "I can't thank the team at BellStar MEDIA, llc enough for the amazing job they did on my website. They listened to my needs and created a site that perfectly reflects my brand and message. Plus, they were able to get it done in a short amount of time and at a price that was very reasonable. I highly recommend their services."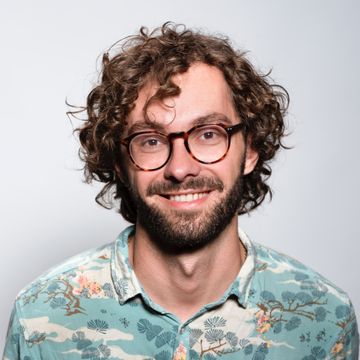 "I was hesitant to invest in a website for my small business, but I'm so glad I did! The team at BellStar MEDIA, llc was great to work with – they were knowledgeable, responsive, and patient with all of my questions. And the end result was a beautiful, professional website that has helped me reach a wider audience and increase my sales. I highly recommend their services."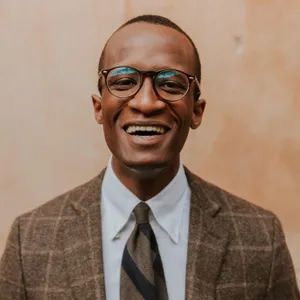 "I had a great experience working with this web design firm. They were able to take my vision for my website and turn it into a reality, all while being very professional and easy to work with. Plus, they were able to complete the project within my budget and timeline. I'm extremely satisfied with the end result and would highly recommend their services."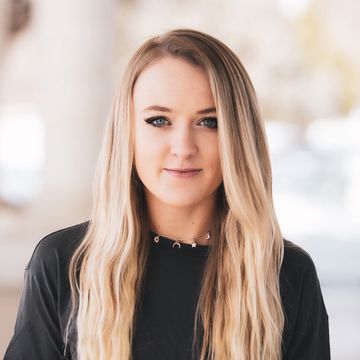 "As a small business owner, I was looking for a web design firm that could deliver high-quality work at an affordable price. That's exactly what I found with BellStar MEDIA, llc. They were able to create a website that exceeded my expectations and helped me stand out in my industry. I'm so happy with the end result and would recommend them to anyone in need of a new website."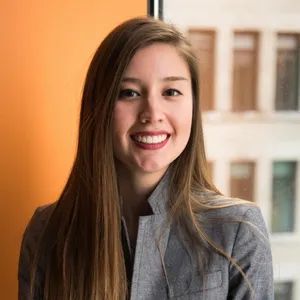 "I was in need of a new website for my small business, and I couldn't be happier with the end result. The team at BellStar MEDIA, llc was able to create a site that was professional, user-friendly, and optimized for search engines. They were also very responsive and helpful throughout the process. I would highly recommend their services to any small business looking for a new website."
More Testimonials...
Although I didn't directly work with Ed, on the occasion that we did interact, I found him to a dedicated, enthusiastic professional always willing to go the extra mile to accomplish company goals.
- Bill Wilson, Copy editor at The Detroit News
Ed's creative abiltiy is endless! He is talented and responible and gets along with others. He is very organized and always on task. He did some award-winning designs and his talent would be an asset to any company.
- Rene Plizga, Account Executive at Macomb Daily Newspaper
I am a business coach and work with entrepreneurs to assist them in their marketing, advertising and goal setting. Ed Cass has a wealth of talent in interpreting the customer needs. He assisted in developing and creating a branding package for two client's who had little understanding of branding. He was patient as we worked together to create a strong brand. His creative talent hit the mark every time. I thought of Ed as part of the client team. Work was bar none, excellent. I would recommend Ed for any position or contract work. He delivers.
- Sue Birkam, Owner, Freedom Life Coaching, LLC
Ed and I worked together at The Macomb Daily and I found him to be extremely creative as well as focused on how he could utilize his talents to help bring revenue to the company. He was committed, loyal and reliable, a valuable member of the team. Ed is a very hard-working, energetic employee and is always full of great ideas. Ed and I worked on the graphic design strategy of a yearlong series that I wrote that won a national award. Ed went above and beyond and outside his job classification to assist with the project. His enthusiasm and desire to do the job right were always appreciated.
- Donald Gardner,  Online Editor, writer, video production at Journal Register Company
Ed and I worked together at The Macomb Daily and I found him to be extremely creative as well as focused on how he could utilize his talents to help bring revenue to the company. He was committed, loyal and reliable, a valuable member of the team.
- Kim Klein, Director of Entertainment Marketing at Olympia Entertainment
Ed is a talented designer and artist who produced powerful marketing and editorial products. He worked well under deadline and always had a great attitude. I'm glad to give Ed my recommendation.
- Kevin Martin, Graphic Artist- The Macomb Daily and Daily Tribune
worked with Ed at Journal Register Company / 21st Century Newspapers, Inc
Ed is one of the most creative people I've ever had the pleasure to work with. He has a style that is colorful, unique, and effective. He works quickly but also has a great eye for detail. I would give Ed my strongest recommendation to anyone looking for help on the creative side, and working with a great guy!
- John Lazzeri,  Director, Leader, and Team Builder. Innovative Sales and Marketing Specialist.
Ed Cass was a key member of a small but dynamic marketing team at The Macomb Daily newspaper in Mt. Clemens, MI. Ed was the Creative Services Manager and was responsible for designing promotional and marketing materials for dozens of internal and external initiatives and event sponsorships throughout the year. Ed also worked tirelessly on the "Echoes of Macomb" community book project which produced not only significant revenue for the Macomb Daily, but provided a well-received and successful "keepsake" for long-time residents of Macomb County. Ed was delightful to work with and is a gifted and talented professional.
- Shelley Owens, Account Executive at Pointe Media Incorporated
Ed has always offered quality work that surpassed my expectations while at the same time being highly dependable and could be counted on to meet even tight deadlines.
- Rick Socha, UPS
I worked with Ed Cass at 21st Century Newspapers. Ed was the creative director while I worked in advertising sales. Frequently, we worked together to design and plan special advertising pages in the newspaper. I found Ed to be creative, professional, and dedicated to producing the highest quality end product. It is rare to find a person who possesses both artistic talent and great business sense. Ed is one of the few.
- Norene Cashen, Writer, Writer-in-Residence, Student
Ed is more than a very talented artist. His work is not only beautifully done but usually flawless as well. I know because my job is to proof the work of other artists and his work never needed corrections. You can always count on Ed.
- Judy Pearsall, Senior Corporate Graphic Designer at 21st Century Media
Ed Cass is a pleasure to work with! He was and still is always positive! Even though he got really busy, he always took the time to help me. We were the only designers in the Marketing Department for both the Macomb Daily and The Oakland Press.
Thank you, Ed, for being an inspiration to me and giving me a chance at The Oakland Press! My career may not be where it is today if you hadn't given me the opportunity to be a great designer for both newspaper companies.
- Stacy Schultes, Senior Graphic Designer at Liquid Image Designs
On the business-to-consumer level, Ed is one of the best I have worked with. Not only does he have an eye on the creative side but he sees the whole picture and understands the goal. His ability to contribute to a project on multiple levels is outstanding.
- Mike Muszall, Vice President / Target Distribution at Hour Media
Ed's dedication is superb. He will go above and beyond in his job duties. He gives much attention to detail, is able to multi-task, and works under extreme deadlines. Being a team player is one of his strong points.
- Karen Marzolf, Sales Assistant
Ed is a very detail oriented individual who is always willing to learn of better ways to be more efficient to himself and his company.
- Chuck Kovak, Research Analyst at Greater Detroit Newspaper Network
Ed Is a very dedicated employee, he worked well with the other employees from the different depts. He was always up for a challenge and handled it professionally. If he needed to stay to get a project out he was there to finish the job. Hire Ed you will get a great employee.
- Robyn Demuynck, Accounting Clerk at INI Newspapers
Ed injected enthusiasm and creativity into our work environment. When given a task, he attacked it exceeding goals every time. It was an absolute pleasure working with Ed.
- Bruce MacLeod, Writer, Editor, Social Media Manager
Ed Cass at Bellestar Media has provided excellent design services to our company Great Lakes Docks & Decks.  He designed an attractive professional easy-to-use website and flyers that make us look good.  He is detail-oriented, efficient, attentive to the customer, and easy to work with.  I've called upon Ed repeatedly and have always been pleased with his reasonable fees and quick turnaround time.
- Kris Dombrowski, owner Great Lakes Docks & Decks, The Kayak Store, and Swan View Inn
If any of you need a graphic designer, I have got to share this man's work. 
ED Cass
 or 
BellStar MEDIA
 does phenomenal work! I've been using him for a while thanks to 
Sue Knill-Birkam
 recommendation. If you need any graphic work, this is THE MAN to do it! Thank you 
ED Cass
!
-Debbie Morano-Mahler, CEO 
Internet Tech Specialists
GET YOUR FREE DEMO WEBSITE
Interesting in seeing how your new website can look? Contact us today to request your FREE no-obligation design demo.